---
I've never seen this happen before. - zonsb - 10-26-2011 07:06 AM

Check the history of "hiccups" and you won't likely find similar inaccessibility on a global scale. Ninety percent of my bookmarked websites, the server couldn't be located.



This just in

: It appears much of the www is inaccessible at this time. 5:45am PST

6:15am, www back in full, as best I can tell. Did anyone else experience similar inaccessibility?

Apparently it wasn't just a local problem. The below graphs are from Internet Traffic Report. Note the corresponding peak in Global Packet Loss and troughs in Global Response Time and Global Traffic Index.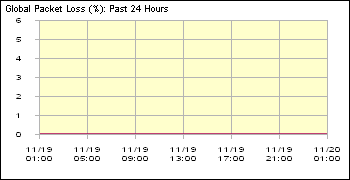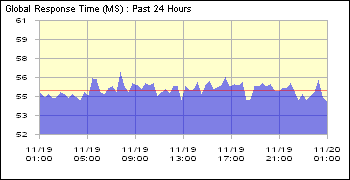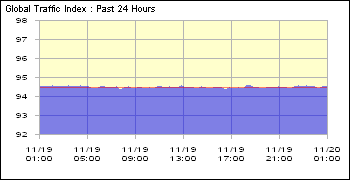 --


---
RE: I've never seen this happen before. - zonsb - 10-26-2011 09:31 AM

Update. Looking at the 30-day graphs it appears it was much ado about nothing. On the other hand, during the 30 minutes there was an initial "onslaught" of inaccessible website. The few that I could access, there was degradation as some became inaccessible over time. With the few websites that were accessible, due to diversity -- some have a broad-range audience, others are niche websites -- it didn't seem likely they were cached on my ISP's servers.

Typical to my web-surfing experience, inaccessibility was limited to

one

website. Or,

no

websites were accessible. The former, likely a glitch at the lone website or its host/ISP. The later, most likely a glitch at my ISP.

30-day graphs: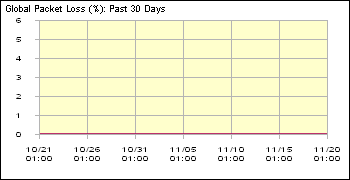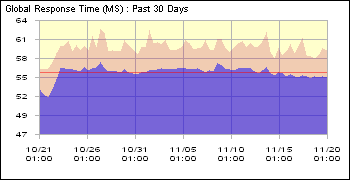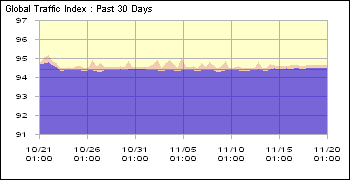 --


---