Amazing #1
Current time: 05-21-2013, 07:35 PM
01-16-2008, 10:23 AM
Amazing #1
<!-- m --><a class="postlink" href="http://money.cnn.com/galleries/2007/fortune/0712/gallery.101_dumbest.fortune//index.html">http://money.cnn.com/galleries/2007/for ... index.html</a><!-- m -->
101 dumbest moments in business - 2007
19. New Jersey Superior Court
What Lindsay Lohan will be driving in '08
New Jersey Superior Court Judge Joseph Falcone dismisses drunk-driving charges against a Zamboni operator even though he tests positive for alcohol. The judge rules that the ice-grooming machines aren't motor vehicles because they are not street legal.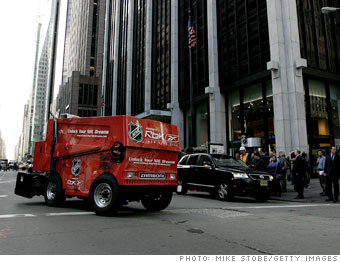 37. Judge Roy Pearson
... thus making our satisfaction complete
District of Columbia judge Roy Pearson loses a $54 million lawsuit against the owners of a dry-cleaning establishment that he claims misplaced a pair of his pants. Pearson argued that the cleaner committed fraud by failing to live up to the SATISFACTION GUARANTEED sign displayed in the shop.
Four months later a judicial review committee votes against reappointing him to his post, finding that he failed to demonstrate "appropriate judgment and judicial temperament."
42. Pfizer
They had such high hopes
Predicting a blockbuster, Pfizer introduces the diabetes drug Exubera, a form of insulin inhaled through a tubular device. It's quickly dismissed as a "medicinal bong" by a prominent diabetic blogger, while the president of the American Diabetes Association, citing lung-function risks, says, "I see it as my job to talk people out of it." Pfizer quickly gives up on the product, taking a $2.8 billion write-off.
...BUT IT WORKS????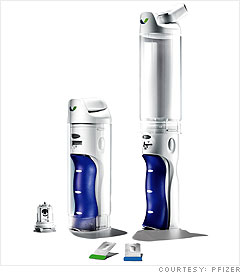 66. Rhode Island Hospital
It's not as if they're doing brain surgery or anything
The state Department of Health fines Rhode Island Hospital $50,000 when, for the third time in less than a year, one of its doctors operates on the wrong side of a patient's head.
70. Circuit City
Good job. You're all fired.
In a cost-cutting move, Circuit City lays off all sales associates paid 51 cents or more per hour above an "established pay range" - essentially firing 3,400 of its top performers in one fell swoop. Over the next eight months Circuit City's share price drops by almost 70%.
User(s) browsing this thread: 1 Guest(s)