1984? or is it Brave New World?
Current time: 05-22-2013, 06:57 AM
1984? or is it Brave New World?
03-23-2012, 08:06 PM
eye2i2hear
Posting Freak


Posts: 2,306
Joined: Nov 2006
Reputation: 1
1984? or is it Brave New World?
posters in The Web Is Making People Stupid - The Wikipedia Review Wrote:
Neil Postman in

Amusing Ourselves to Death

stated that he believed the world was more like Brave New World rather than 1984 in that we are oppressed more by pleasure than pain. In other words, if we are all kept entertained, we won't care what the big bad governments are doing.
...
Some people fear consciousness more than death itself.

http://wikipediareview.com/index.php?s=ac3342419e5294743ae96b3cc7daec35&showtopic=27783&st=20
Pretty interesting dialogue there; recommended~
[bonus: a user avatar from there]: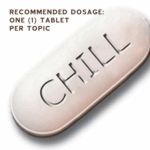 ---
_______________________________
If you wish to communicate with me, first define your terms.
~Voltaire
The problem with communication is the illusion that it has occurred.
~George Bernard Shaw
...
User(s) browsing this thread: 1 Guest(s)